Bảo hành 12 tháng Dell.
Đổi trả sản phẩm miễn phí trong 15 ngày.
Hỗ trợ cài đặt phần mềm
Vệ sinh miễn phí trọn đời máy.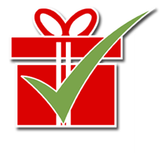 Quà tặng:
Bộ quà tặng (Chuột + lót chuột) trị giá

200.000 vnđ
* (Giá trị quà tặng không quy đổi thành tiền mặt)
| | |
| --- | --- |
| Thương Hiệu | DELL |
| Model | Aurora Gaming Desktop R12 |
| CPU | Intel® Core™ i5 11400F (6-Core, 12MB Cache, 2.6Ghz to 4.4GHz) |
| RAM | 8GB DDR4 XMP at 3200MHz; up to 128GB |
| Ổ cứng | 1TB 7200RPM SATA 6Gb/s |
| CD/DVD | None |
| Card VGA | NVIDIA® GeForce® GTX 1650 SUPER™ 4GB GDDR6 |
| Kết nối | Killer™ Wi-Fi 6 AX1650 (2x2) 802.11ax Wireless and Bluetooth 5.1 |
| Hệ điều hành | Windows 10 Home |
OPERATING SYSTEM
Available with Windows 10 Home:
Break down boundaries and immerse yourself in the game with graphics more realistic than ever before thanks to the multi-thread scaling capabilities of the new API DirectX 12.
INCREDIBLY IMMERSIVE. INTENTIONALLY INGENIOUS.
Every detail of the legendary Alienware battle station is designed to heighten and excite your senses for the most immersive gaming experiences possible. That's why every click, press, sound and frame work together to take you deeper in the game than you ever imagined.
RAISING THE BAR ONCE AGAIN
Enhanced overclocking:
The latest generation of the Aurora is engineered for up to 11
th
Gen Intel
®
Core™ processors capable of speeds of up to 4.7GHz on turbo across all eight cores without overclocking. Elevate your performance with customized overclocking on the optional K-series processors through the Alienware Command Center software.
Made for multitasking:
With up to 128GB of overclockable high performance XMP DDR4 memory, there's no limit to what all you can do at one time. The Aurora R12 can double as a gaming content editing system or gamers can stream and record while chatting and looking up guides during game play.
Imposing power:
Our new 80 PLUS Gold rated optional 1000W and 550W power supplies have been selected to power the latest graphics technologies. Engineered for exceptional levels of power efficiency, the 1000W power supply delivers incredible overall performance thanks to a highly efficient signal going into each of your components.
INNOVATIVE GRAPHICS POWER, AIRFLOW, AND COOLING
The Alienware Aurora offers optional custom graphics designs based on NVIDIA's 2nd Gen RTX architecture. These custom designs are made with extensive thermals and an innovative airflow pattern engineered to prioritize graphics performance while complementing the Aurora chassis airflow as well.
Extensive cooling:
Our thermal design includes quad 10mm copper heat pipes with integrated vapor chambers – our largest diameter heat pipe design to date – designed for exceptional gaming performance.
Innovative airflow:
Another added boost for graphics performance is made possible by a dual-axial fan design with positive rear pressure relief – a new Alienware first for graphics cards. The positive rear pressure relief allows heat to escape from specially located vents designed to aid with flow and thermal management. This new approach is built with gamers in mind.
Engineered for efficiency:
These custom graphics card designs, included in both NVIDIA
®
GeForce RTX™ 3080 and 3090 graphics, are built with space efficiency with a max length of just 267mm that covers a 2.5x slots and offers a dual 6-pin/8-pin PCI-Express power connectors. All these choices have been made to create efficiency with uncompromised gaming performance.
GRAPHICS CARD TECHNOLOGIES: AMD RADEON™ IMAGE SHARPENING
Detailed, Beautiful Visuals with Radeon™ Image Sharpening:
Experience superior image quality with low performance impact. AMD Radeon™ Image Sharpening uses an intelligent contrast-adaptive sharpening algorithm that produces visuals that look crisp and detailed. Contrast-Adaptive Sharpening combined with optional GPU Upscaling draws out details in your favorite titles.
AMD Radeon™ Image Sharpening:
AMD Radeon™ Image Sharpening (RIS) is a contrast-adaptive sharpening algorithm designed to intelligently enhance details to deliver crisp-looking visuals with minimal performance impact.
AMD Radeon™ Anti-Lag:
The new Radeon Anti-Lag feature in Radeon Software is designed to help reduce input lag in GPU-limited cases. Radeon Anti-Lag controls the pace of the CPU work to make sure it doesn't get too far ahead of the GPU, reducing the amount of CPU work queued up. As a result, Radeon Anti-Lag can shrink input lag by almost a full frame, restoring the responsiveness to your game.
AMD Radeon™ FreeSync™ Technology:
AMD Radeon FreeSync technology in the AMD Radeon™ RX graphics on the Alienware Aurora resolves the communication issues between processor and monitor, eliminating image tears and choppiness for effortlessly smooth gameplay.
ENGINEERED FOR AN UNENDING ADVANTAGE
Engineering dominance:
Based on the innovative Legend industrial design, the Aurora R12 ensures airflow moves more fluidly and efficiently to decrease temperatures at the voltage regulator heatsinks by up to 8%, compared to the previous Aurora R9's industrial design. Lower temperatures and more efficient airflow increase performance while maintaining stability for higher overclocking which results in higher frames per second while gaming.
Gaming made timeless:
With DIY in mind, the Aurora R12 is equipped with an innovative PSU swing-arm, which enables a variety of benefits like tool-less graphics and expansion bay upgrades, as well as a compact chassis size. It also allows graphics cards to be positioned for purposeful airflow. The swing-arm carries the power supply which allows for airflow through the side vent, while securing and reducing vibrations during shipping to the cards themselves.
LEGENDS LIVE ON
Light it up:
AlienFX RGB LED lighting adds an instantly iconic look to the Aurora. For our Lunar Light option, we've added a bold font-facing lighting ring and extra Alienware wordmark lighting zone that's unmistakably unique to Alienware engineering.
The future of design:
The Legend industrial design innovates the elements of Alienware's roots and pushes the Aurora into a new realm. The unique design helps avid gamers stand out from the crowd thanks to bold, continuous lighting and the iconic central loop of AlienFX that unleashes dynamic color versatility. Plus, thoughtfully positioned front I/O ports, easy to reach rear ports and upgradeable components offer extreme gaming flexibility. Finally, functional front airways and hexagonal-shaped side venting boosts intake efficiency and maximizes air movement.
Legendary looks:
Find your own battle style and choose from Lunar Light or Dark Side of the Moon color options featuring an ultra-smooth satin finish.
Flexibility is key:
The Aurora is thoughtfully engineered for enhanced usability. With an easy-access side entry panel and conveniently placed ports, including three USB 3.2 Gen 1 (Type A) ports, a USB 3.2 Gen 1 (Type-C) port, plus a headset and mic plug-in all located in the front of the system, it's built for easy flexibility.
PRO-LEVEL VICTORIES
Weapon of choice:
The Alienware Aurora is the official PC of choice for the players and staff of Team Liquid. You can find the Aurora powering all the gameplay, livestreams and content creation in both Alienware Training Facilities located in Los Angeles, USA and Utrecht, Netherlands.
Get schooled:
The Alienware Aurora is coming to the classroom thanks to an esports for EDU initiative that enables universities across the United States to develop their own esports programs using uncompromising gear.
PERFORMANCE THAT RISES BEYOND
Killer™ Technology:
Never miss a beat with integrated networking solutions like Killer™ 3100G Ethernet LAN and optional Killer™ DoubleShot Pro technology that send your connection signals into turbo-boost when Killer™ LAN is already enabled. The Aurora R12 also offers a new optional upgrade to Killer™ Wi-Fi 6 AX1650i (2x2) 802.11ax Wireless and Bluetooth 5.1 for improved connectivity.
Demand more:
Experience the desktop that delivers incredibly fast load times with support for up to 4TB of total storage space with a combo option that features PCIe NVMe SSDs and a 7200RPM hard drive. Stay connected with up to 15 total USB ports, Digital Audio Out, Wireless and Wired technologies.
ALIENWARE COMMAND CENTER
The Alienware Command Center is continuously updated. Our latest version now includes features specifically desired by the gaming community with auto-tuned game profiles, a new responsive UI, intuitive overclocking options and all-new AlienFX settings.
THERMAL CONTROL
Experience a performance-optimized airflow. The rear and top vents of the Alienware Aurora work as exhaust to keep temperatures in ideal ranges by removing heat from the system. The front and side vents simultaneously take in cool air to enable high performance and maintain system health.
OPTIMAL OVERCLOCKING
The Alienware Command Center includes an easy and intuitive overclocking control module that allows the user to quickly and safely squeeze additional performance out of their system. Create your own system overclocking profiles, then easily control their system performance.
ENHANCED ALIENFX
The latest AlienFX hardware and software supports full RGB values with up to 16.8 million colors. Easily manage your FX lighting zones, edit peripheral settings and save new themes you can then assign for each game.
PORTS & SLOTS
Front Ports

1. (2x) Type-A USB 3.2 Gen 1 Ports | 2. Type-A USB 3.2 Gen 1 Ports with Powershare technology | 3. Type-C USB 3.2 Gen 1 Port with Powershare technology | 4. Headphone/Line Out | 5. Microphone/Line In

Rear Ports

6. SPDIF Digital Output (Coax) | 7. SPDIF Digital Output (TOSLINK) | 8. RJ-45 Killer E3100G Gigabit Ethernet | 9. (6x) Type-A USB 2.0 Ports | 10. Type-C USB 3.2 Gen 2 with Powershare technology (up to 15W) | 11. Type-A USB 3.2 Gen 2 | 12. Side Surround Output | 13. Microphone In | 14. Line Out | 15. (3x) Type-A USB 3.2 Gen 1 | 16. Rear Surround Output | 17. Center/Subwoofer Output | 18. Line in
DIMENSIONS & WEIGHT
1. Height: 18.9" (481.6mm) | 2. Width: 8.771" (222.8mm) | 3. Length: 17" (431.9mm) | Volume: 33.8 L | Maximum Weight: 39.2 lb. (17.8 kg)
*
I.ĐIỀU KIỆN ĐỔI TRẢ SẢN PHẨM
_Trong 15 ngày đầu sử dụng sản phẩm được cung cấp bởi Laptop4pro, nếu xảy ra sự cố liên quan đến phần cứng do lỗi nhà sản xuất, khách hàng có quyền đổi hoặc trả lại sản phẩm mà không tốn bất kỳ chi phí nào.
_Sản phẩm đổi trả không bị hư hỏng do lỗi người sử dụng: rơi, vỡ, va đập, móp méo, cong hoặc gãy, bị trầy xước, ẩm ướt, hoen rỉ, chảy nước, côn trùng xâm nhập, cháy nổ, thiên tai, hỏa hoạn hoặc các can thiệp vào trình điều khiển BIOS.
II. ĐIỀU KIỆN BẢO HÀNH
1. SẢN PHẨM ĐƯỢC BẢO HÀNH MIỄN PHÍ NẾU HỘI TỤ ĐỦ CÁC ĐIỀU KIỆN SAU:
Còn trong thời hạn bảo hành, thời hạn bảo hành được tính từ ngày bán hàng (căn cứ trên hóa đơn bán hàng).
Sản phẩm bị lỗi kỹ thuật do nhà sản xuất.
Đối với các sản phẩm được cấp phiếu bảo hành thì phiếu bảo hành phải còn nguyên vẹn, không chắp vá, cạo sửa, bôi xóa…
Tem bảo hành của Laptop4pro, tem bảo hành của nhà sản xuất phải còn nguyên vẹn (ngoại trừ những sản phẩm được đăng ký bảo hành điện tử).
Mã vạch, số serial, thông số kỹ thuật của nhà sản xuất đã được dán trên sản phẩm phải còn nguyên vẹn.
Riêng sản phẩm Apple được áp dụng theo chính sách đổi bảo hành riêng của nhà sản xuất.
2. NHỮNG TRƯỜNG HỢP KHÔNG ĐƯỢC BẢO HÀNH HOẶC PHÁT SINH PHÍ SỬA CHỮA:
Sản phẩm không thỏa mãn một trong những điều kiện bảo hành miễn phí ở mục 1.
Số series, model sản phẩm không khớp với phiếu bảo hành (nếu sản phẩm có phiếu bảo hành).
Sản phẩm bị hư hỏng do lỗi người sử dụng, không nằm trong phạm vi bảo hành của nhà sản xuất như: rơi, vỡ, va đập, móp méo, cong hoặc gãy, bị trầy xước, ẩm ướt, hoen rỉ, chảy nước, côn trùng xâm nhập, cháy nổ, thiên tai, hỏa hoạn.
Màn hình LCD có dưới 05 điểm chấm bị lỗi.
Dữ liệu trong các thiết bị lưu trữ (máy tính, HDD, USB, Thẻ nhớ…).
III. THỜI GIAN XỬ LÝ BẢO HÀNH
Laptop4pro cam kết thời gian xử lý bảo hành sản phẩm trong vòng 10 ngày làm việc (không tính Thứ 7, Chủ nhật và ngày lễ Tết).
Thời gian xử lý bảo hành được tính kể từ khi Laptop4pro nhận sản phẩm cho đến khi Laptop4pro hoàn tất việc xử lý bảo hành (không tính thời gian vận chuyển từ khách hàng/ điểm tiếp nhận bảo hành đến Laptop4pro và ngược lại).
Tất cả sản phẩm mới Laptop4pro bán ra đều được bảo hành 12 tháng.

Hoặc quý khách có thể bảo hành sản phẩm tại Showroom Laptop4pro địa chỉ Tầng 7 596 Nguyễn Đình Chiểu P3 Q3 TP.HCM.
Thời gian làm việc của Trung tâm bảo hành: từ 8h00 đến 18h00 các ngày từ Thứ 2 đến Thứ 7 (trừ các ngày lễ, Tết).
Mọi chi tiết xin liên hệ Hotline 0988003344 hoặc email: laptop4pro@gmail.com.